Scalable and High Performance Integrated Big data analytics Platform
Big Data Platform
Make smart business decisions based on your big data with our Big Data Platform. Merge and mash up disparate data points to spot your business trends, anticipate customers' behavior, and ultimately, take an action!
SmartAxiom provides you with a single pane of glass solution across all your disparate data by bringing all the key components together – data discovery, data preparation, in-memory acceleration, ETL, BI, predictive analytics, and visualization – to streamline big data analytics and simplify your big data journey.
Our Big Data Platform Provides These Out-Of-The-Box Capabilities
"One-stop" big data platform giving business decision makers a "single pane of glass" across their entire business

Based on the patent-pending "Customer Vector Analytics", we provide you a cheaper and faster analytics solution helping businesses lower their TCO

Complete suite of products for discovery, ingestion, in-memory analysis, predictive analytics, visualization and reporting

Ready for the IoT market, enabling customers to manage provisioning, configuration and behavior of their IoT devices; as well as manage cross devices communication and associated hardware
Business users' driven rules and predictive modeling for any industry puts business decision makers in the driving seat

Built on the open-source big data industry standards with its own drag-and-drop ETL, aggregation and mapping mechanism allows your business users to baseline models, and conduct real-time what-if analysis reducing reliance on technical skills

Predefined out-of-the-box analytics or personalized segmentation models and reports

Cloud based products giving you the power, elasticity, security and the ability to scale in minutes
Analytics-as-a-Service
More and more businesses are looking to the cloud for their data and analytics, seeking to leverage elastic, Scalable and cost-efficient infrastructure without the need to procure the public cloud on AWS, AZURE and Google Cloud, or in-house hardware. With the rapid adoption of cloud-based analytics and Big data computing, businesses need a robust platform which can deliver value. SmartAxiom products deliver industry leading Software-as-a-Service (SaaS) and promise private cloud cluster.
Our Big Data Analytics platform has an integrated approach to analytics which enables businesses to extract fact-based insights from data fostering a deeper understanding of customers, operations, and markets; enabling the organization to act when and where the positive business impact is greatest.
The SmartAxiom Cloud cluster of Analytics services includes the following architecture components:-
Massive parallel processing architecture

No single point of failure

In-memory I/O and file system

In-memory SMP design

Fully elastic

Micro server distributed and Parallel architecture

Cloud cluster architecture

Adding GPU supporting module
AxiomDataPool & DyETL
AxiomDataPool is a self-upgrading, elastic execution data pipeline that streams and unifies disparate data between applications, databases, files, social and big data sources across the extraprise into a flat-file filesystem. When your running applications in the cloud, the AxiomDataPool is able to scale up and down elastically based on the volume of data being processed, or the latency requirements of the cloud integration flow.
The AxiomDataPool can also be configured to run behind the firewall for hybrid deployments involving on-premises enterprise applications and big data sources. The AxiomDataPool allows data and process integration flows to be triggered based on events or scheduled jobs, called via REST APIs, or invoked programmatically via the DyETL API.
Innovative and patented data aggregation by using dynamic modification "Point & Click" ETL
Integrate disparate data across information silos into a unified, federated flat-file analogy in the cloud
Query and In-memory data explore all of your data easily, develop analytics, and identify insights
Data layer which will include next generation data connectors for Hadoop, HDFS, Hive, Spark, Oracle, MY-SQL, SQL-Server, DB2, NoSQL, JSON, EXCEL, CVS/flat-file, CRM, SAP and Unstructured data source
Axiom Visualization tools provide unified access to AxiomDataPool in-memory aggregated objects
Predictive and Machine Learning
SmartAxiom predictive and machine learning modeling is an integrated approach to analytics that enables businesses to extract fact-based insights from data that fosters a deeper understanding of customers, operations, and markets, enabling the organization to act when and where the positive business impact is greatest. It incorporates data aggregation, normalization, and exploration of any number of data sources to address diverse advanced analytical use cases.
Our analytics framework developed an innovative concept of Advance Analytics TableTM for Big Data giving users access to massive amounts of structured and unstructured data in the memory. It has been developed under Big Data and Cloud computing architecture that utilizes distributed and MPP architecture.
Complete analytics lifecycle in the cloud service (SaaS) and Big data analytics modeling using in-memory architecture

Our analytics framework runs its data management and analytics without moving the data. Curate and leverage data, models, and results without moving the data

Use intuitive drag and drop features, with no code, to run any number of metrics and statistical functions

Our predefined template based approach makes it easy to collaborate projects or repositories, allowing you to work with business groups and contribute throughout your organization and beyond

AutoMTM a proprietary algorithm framework will search for the best fitting algorithm from the list of candidate algorithms and will generate analytical results and comparisons
Visualization and Discovery Engine
Bring your data to life with SmatAxiom in-memory Data Objects – data visualization engine makes it easy to create beautiful and interactive maps, charts, and infographics. In-memory data pipeline aggregates multiple sources of disparate data in memory objects, perform visual BI analysis using intuitive dashboards, and securely share insights, as well as data stories with your team.
Visualization engine offers in-memory data exploration for fast and easy data visualizations
In-memory aggregated data objects quickly and easily explore all of your data easy-to-use interfaces, analyze data and share results easily via reports and mobile devices
Unified view of your whole business on single dashboard
Subset Schema filter out noise and distraction emerges patterns from flat-file objects
View aggregate data in histogram form, and Visualize dimensions and Big data analysis though Scatter plots
Generate line, column, area, and scatter charts to visual machine-learning analytics against raw data. Overlay and compare measures visually, all in one innovative combination chart
Dashboard
Turn Your Disparate Data into Real Business Proposition
Our fully customizable unified view lets you monitor and measure performance and business operational in real-time. You can visualize and analyze data and KPIs from across the organization on your dashboard using best practice visualizations; helping you gain valuable insight.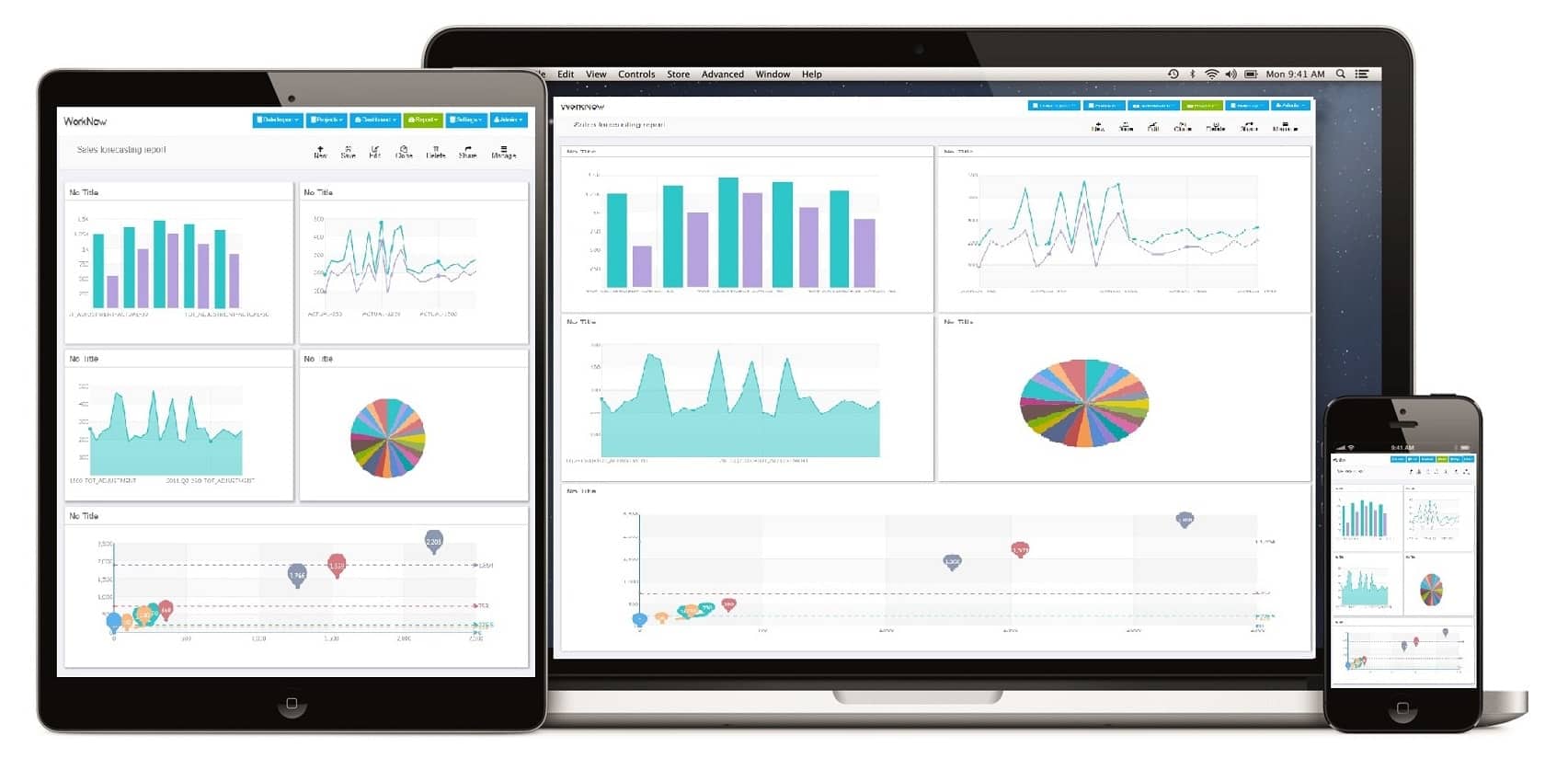 Real-Time Data Discovery
Real-Time data discovery helps you identify patterns, trends, and relationships in data that were not evident before. It supports in-memory data exploration for users across your organization, from decision makers and analysts to statisticians and data scientists. It is designed for users of all skill levels.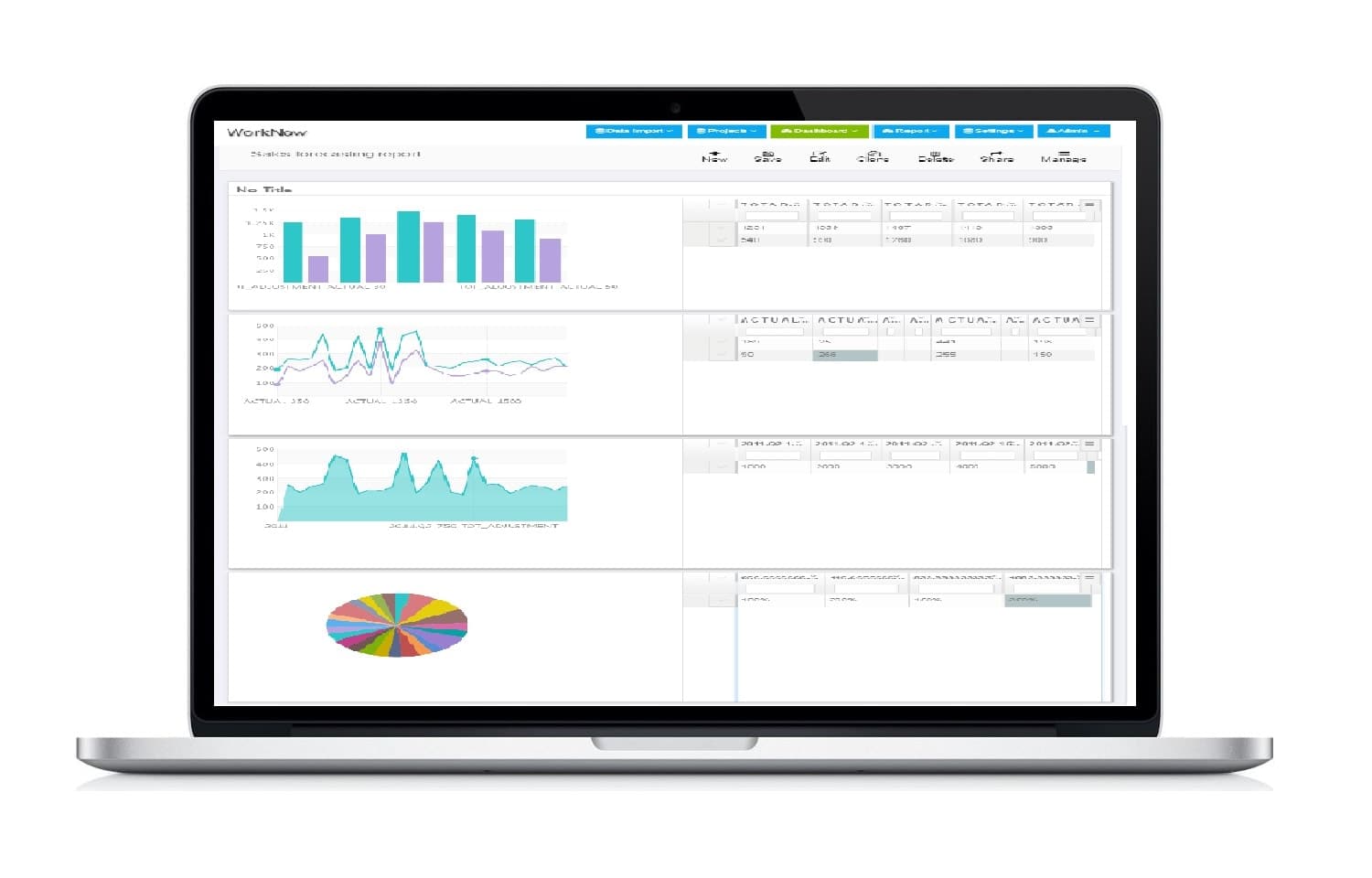 Real-Time Reporting
Create any business intelligent report your organization needs, whether multi-page reports or ad-hoc reports. All of the required detail information can be easily combined into single reports or grouped reports for maximum insight. Explore options for sharing your data visualizations, including sending active or saved visualizations as an e-mail attachment or a PDF.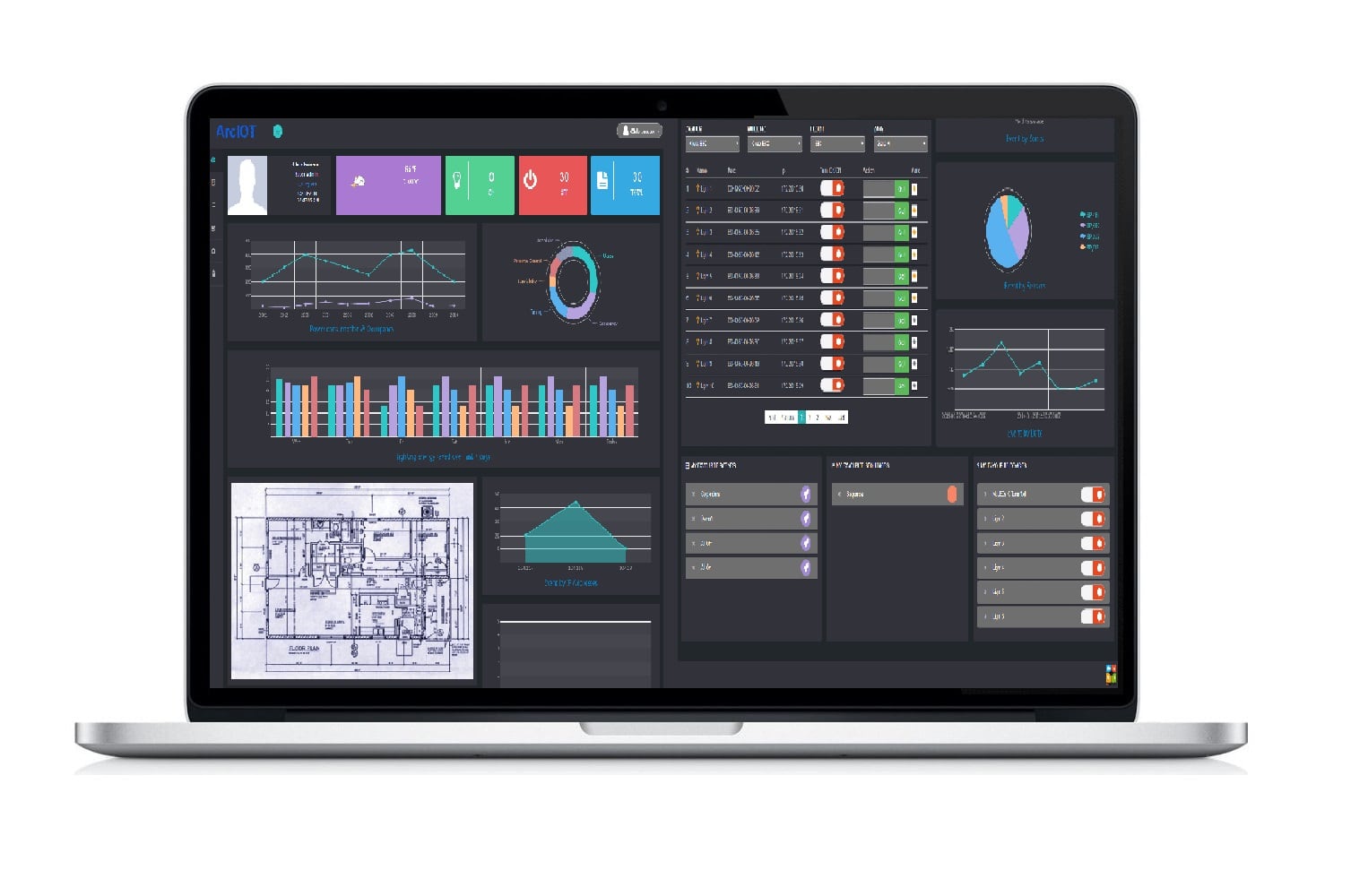 Connection
The first step to exploring data is to create a document and connect to a dataset from a data source. A data repository that unifies disparate data from across the organization in the flat-file objects in the memory. Just as Hadoop, Spark, noSQL and the data lake are revolutionizing the enterprise data infrastructure, legacy extraction, transformation and loading (ETL) tools are also being re-imagined for next-generation business analytics.