Beachhead Microcode
SmartAxiom's Beachhead product represents the physical security layer in the Fortress' architecture. Its main functionality is to generate encrypted blocks at the data source and protect physical devices. This is optimized with security measures including signed software images, manufactured master keys, secure boots, and tamper-proofing. Therefore, sensors and devices are secured even if they are damaged and stolen.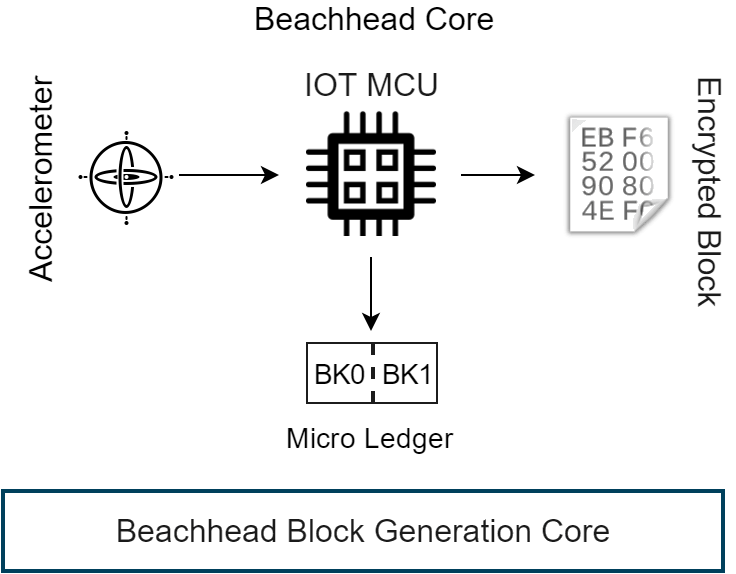 Baseline Security
Beachhead Core: It is a microcode blockchain core library at IOT MCU (Micro Control Unit) providing functionality to generate encrypted blocks, micro-ledger to store nano-transactions.
Secure Boot: Only Signed software images can run on a smart device, this ensures integrity and authenticity
Secure Storage: Local file system encryption keeps internal device data safe and micro-ledger data.
Authentication & Identification
Before joining the network, each device is authenticated and identified with device discovery and provision services
Authentication of any digital resource including devices, applications, APIs, and things
Multiple authentications including device fingerprint, manufacturers and device hardware links
Communication and Connectivity
Trusted Communication: Enterprise-level data encryption for wired and wireless network privacy
Trusted Update: Update of the firmware with innovative Blockchain verification system
Trusted Firmware-Signed Firmware image
Tamper Detection
Automatic detection of any external or internal tampering, thereby preventing zero-day attacks