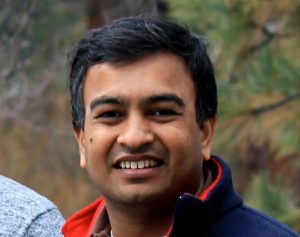 SmartAxiom Founder and Inventor, Amit brings over 20 years of business and technology experience in product development, software engineering, analytics, cloud management, engagement & program management, embedded engineering, machine learning and cloud infrastructure. He led various hardware and software engineering initiatives in product development, implementations, consulting and pre-sales. He has led various strategic initiatives working with CxOs.
Amit has extensive technology experience in media and cloud technology. He excels in both corporate and startup environments, leading in executive capacities for Broadcom, Intel, Verizon, and Motorola.
Certification in BS Computer Technology and MBA from the DAVV, Indore, India. Later receiving a certification in embedded engineering from UCI, Irvine, CA.